NEWS
14 May 2021
Wolfgang's at Home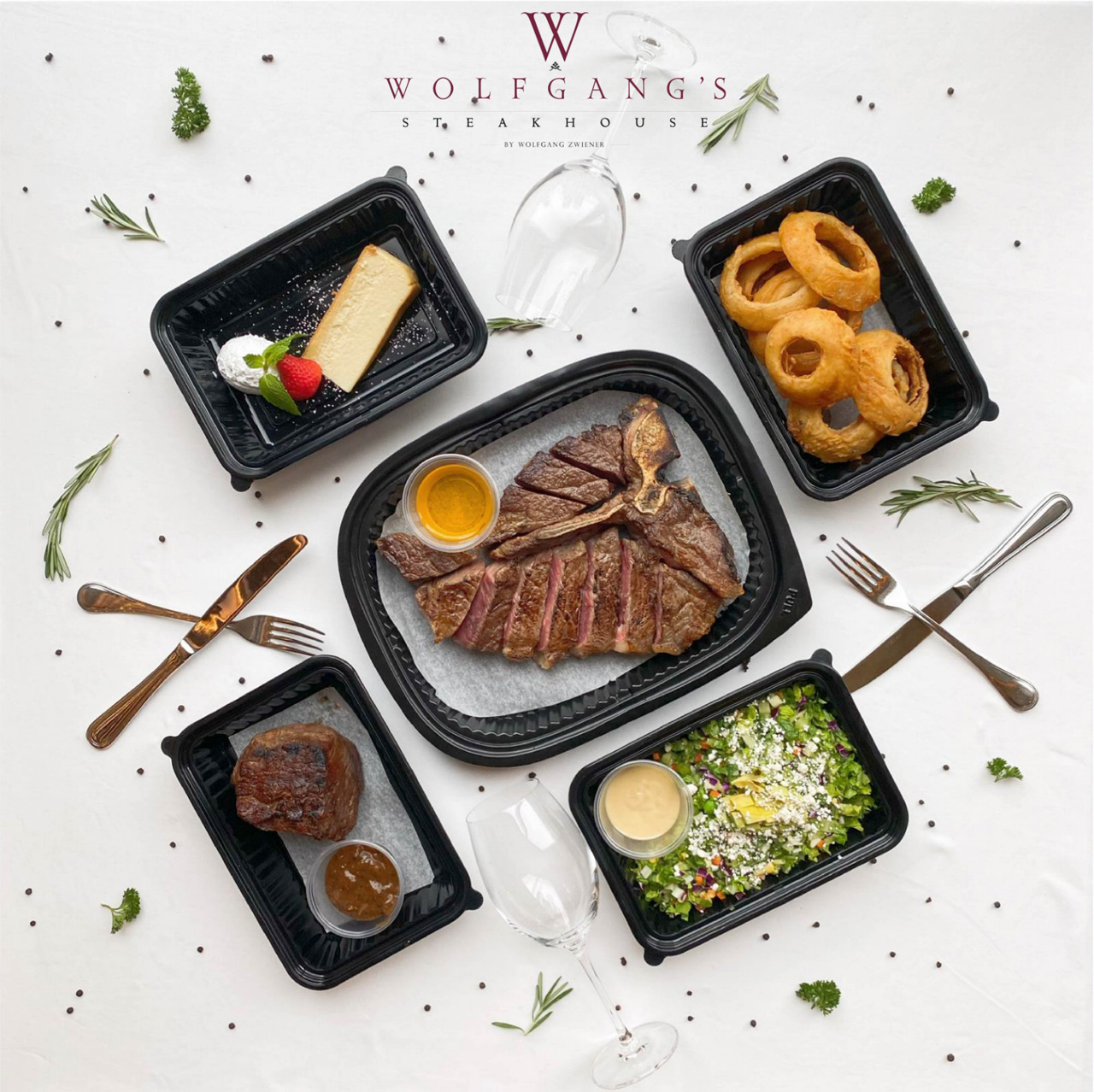 In light of the recent tightening on regulations due to the increasing number of COVID-19 cases, the government has announced a ban on dining in from the 16th of May to the 13th of June.
Though it is regrettable that we have to close our doors to diners during this period, we will continue to serve you through takeaways and deliveries so that you may still have a taste of Wolfgang's Steakhouse in the comfort of your own homes. We will be offering free delivery island-wide for orders above $80, for orders below $80 there will be a $15 flat fee for delivery. In addition, you may also enjoy some of our signature cocktails as we are preparing to make them available for pick-ups and deliveries.
Orders may be made through our online platform ( https://wolfgangssteakhousesg.company.site/ ), the link to which you may find on our Instagram page bio as well. Kindly note that for pick-up and delivery orders, you would be required to place an order at least 30-45minutes and 1hour-1hour30mins before your preferred pick-up and delivery time respectively. For more enquiries on pick-up and delivery, you may reach us at +65 8870 9070 on WhatsApp.
As we march into uncertain times, it pains us to know that we will not be able to offer the full Wolfgang's Hospitality that one would experience while dining in, however, we do hope that through our deliveries, our cuisine can make your days during this period that much brighter.
The team at Wolfgang's Steakhouse by Wolfgang Zwiener Singapore would like to wish everyone good health and to stay safe as we prepare for a possible second circuit breaker.